Business Leaders in Florida Praise Shen Yun's Beauty
ST. PETERSBURG, Florida — Chris Raniere, who serves as vice president of a software development company, notes that in addition to performing well, Shen Yun Performing Arts also shows China's culture to the audience.
"It's fantastic, also very educational," Mr. Raniere, who works as a vice president of a software development company. "Traditional Chinese culture is beautiful."
New York-based Shen Yun presents Chinese classical dance and music. The company travels the world every year with a new program, with the mission of reviving Chinese culture.
Mr. Raniere said it is very important to reclaim traditional culture, especially in modern times, as many things have deteriorated, he added.
"Returning traditional culture to the whole world is very important," he said. "[Shen Yun does] a good job of explaining very good things that I don't think everyone understands at all. "
Mr. Raniere added that Shen Yun is very "elaborate" and praised the different variety of Chinese classical dances as well as the different ethnic and folk dances presented by Shen Yun.
"The diversity of the dance is fantastic," he said.
"Amazing to see"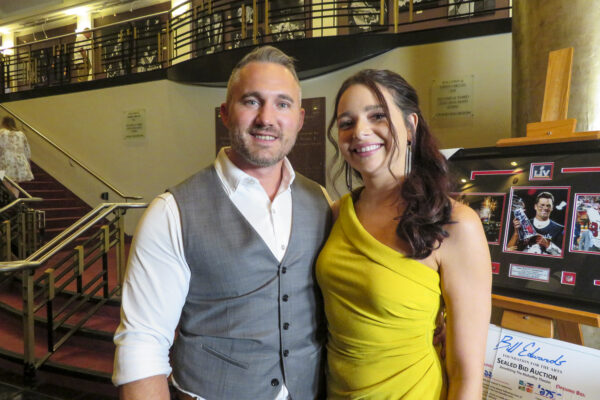 Brittany Scott, vice president of a cybersecurity company, said she found Shen Yun a vibrant performance.
"The colors are absolutely beautiful and it tells a story without words," he said. "It was really nice to see him and get excited just by the beauty of the dancers and the colors."
Mrs. Scott said she was intrigued by the Shen Yun Orchestra, which performs original compositions to accompany the dances on stage.
"I'm very impressed with how brilliant they are and I really enjoyed the music and musicality of the performers and the orchestra," he said. "It was pretty amazing because it's accumulating and you can really follow the story with the orchestra. It's been amazing to see it," he said.
Keith Hansen, a gym owner, said he also liked the different aspects of Shen Yun.
"There's a lot going on visually: the colors are beautiful, the movements beautiful," he said. "It's never been this way before."
Report by Lily Yu and Kailiang Jian.
The Epoch Times is a proud sponsor of Shen Yun Performing Arts. We have been covering the public's reactions since Shen Yun's inception in 2006.