Colaburate Inc. Unveils Global Educational Technology App ETLEE Designed for Digital Learning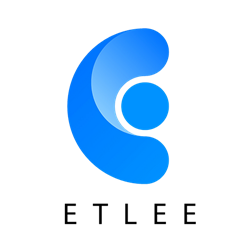 Now with ETLEE, students have a community where they can learn from each other and create a digital portfolio of work that better positions their collective accomplishments throughout their K-12 educational journey.

PRINCETON, NJ (PRWEB)
June 23, 2021
Today, the startup edtech Colaburate Inc. has announced the launch of ETLEE to advance to the next chapter of the global AI education market.
ETLEE is a safe place for students to be successful and take advantage of technology to accelerate their digital learning journeys.
In 2020, there was an increase in cyberattacks targeting K-12 schools, which accelerated the need for educational institutions to rethink the way students work safely with others on projects remotely and in a timely manner. real.
"For years I have been providing solutions that allow students to make advances in robotics, electronics, animation and 3D printing. When it came time to show this work, parents took pictures and posted them on social media, but that was all, "said Shanya Swaneet, founder and CEO of Colaburate Inc.," Now with ETLEE, students have a community. where they can learn from each other and create a digital portfolio of jobs that will better position their collective successes throughout their K-12 educational journey. "
ETLEE has been shown to improve attention and involvement rates in an organic way, while improving knowledge acquisition by providing opportunities for students to have a say in how the application will evolve. They help test products, offer recommendations to improve the user experience, and offer feature suggestions that help successful product and customer teams prioritize what to implement next on the platform.
Leveraging advances in artificial intelligence and machine learning technologies, ETLEE deploys sentiment analysis algorithms to continuously mark and remove any inappropriate content from the platform. In addition, the ETLEE content moderation team reviews activity and holds users accountable for violating community guidelines. Students can also self-report incidents directly at any time.
ETLEE's capabilities include:
Ease of use: Perfect incorporation with options to register by email or directly with Google and Apple ID accounts. Students 13 years of age or younger will need permission from a tutor to download the application and will be sent an email confirming their approval.
Personalized experiences: curated and personalized social content for each student based on the interests of technology, robotics, art and design, cooking, DIY, games, health and beauty, music and theater.
Secure collaboration: Pods of up to 10 users for meetings, projects, games and competitions. Student communications are best protected by end-to-end encryption for chat and video calling.
Skill Development: Brain stimulation games and activities with certifications that students can include in their profiles.
Personal Achievements: Creating digital portfolios to showcase work over time with the ability of approved mentors to deliver credible endorsements and recommendations.
The company plans to continue expanding its premium service offerings, such as tutoring, tutoring, educational training courses, support for college applications, and curriculum development.
Download ETLEE for free from the iOS App Store and the Google Play Store.
About Colaborate Inc.
Collaborate Inc. is the creator of ETLEE, an educational technology platform available to students in the United States, Canada, and India. ETLEE is available at http://www.colaburate.com and on iPad, iPhone and Android. Collaborate Inc. is headquartered in Princeton, New Jersey. For more information, visit http://www.colaburate.com.
Contact with the media:

Jordan Mitchell

Growth stack means

(415) 574-0738
Share the article on social media or by email: