Neon appoints André Madeira to role of Chief Technology Officer
By Edlyn Cardoza
Today
André Madeira
Date
Brazil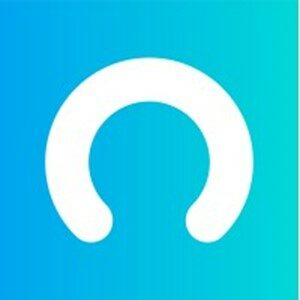 Neon, a FinTech company and a digital bank focused on improving the lives of Brazilian workers, recently announced the appointment of André Madeira as the company's new director of technology (CTO). Madeira brings extensive knowledge in paper engineering, along with experience in creating scalable products for the masses from their stays at Google, Snap and Coinbase. Madeira will lead the effort to transform Neon into a technology-driven power of financial products, starting with an effort to hire remote workers to build its team with the world's best technological talent, regardless of location.
Madeira successfully sold its AI-driven FinTech startup Meemo last year to Coinbase, where it recently oversaw consumer data products related to cryptography. He has also built a career, creating and leading great efforts and engineering and data teams for more than a decade at Google Search and Snap, creating scalable, highly customized products that affect billions of people daily. It will now focus on helping Neon reach new potential with its growing customer base.
Neon's mission is to reduce inequality in Brazil, where the gap between the rich population and the low-income population has been persistently large.
"People's relationship with money is quite emotional, especially at the lower end of the income spectrum. Building trust through fair, understandable and useful financial products is key to building a loyal bridge between consumers and products and services, "he says. André Madeira, new CTO of Neon. "I was captivated by Neon's mission and was impressed by its commitment to using technology to deliver equitable deals for the subbanked in Brazil as I strived to deliver a first-class customer experience that has only been reserved for rich ".
Neon plans to invest heavily in large-scale data engineering, data science, distributed systems, and machine learning to create products that significantly enhance and customize the customer experience. Madeira's appointment and the goal of structuring the team in a more globally distributed way has not only made Neon think about technology differently, but is also motivating the company to adopt a modern technology mindset.
"To be successful in this increasingly competitive market, all areas of technology such as engineering, data, product and design must work very well together," Madeira stresses. Traditionally in Brazil, and in the financial sector more specifically, the interaction between these areas is a constant challenge as a company grows. I am committed to ensuring that all of these fronts work seamlessly together to promote scalable value creation with repeatable innovation in Neon.
"Besides, I'm excited to have the opportunity to create a product with such an incredible purpose: to reduce inequality in Brazil, that's why Neon really caught my eye. I was also impressed by the excellent professionals who make up the 'Neon technology team'.
Adopting its remote work strategy first, Neon plans to continue hiring in Brazil and expand the talent group worldwide to add to its 1,800 employees.
"One of my immediate goals is to transform Neon into a world leader in technology by bringing world-class talent to the company, wherever it is," says Madeira, who has been very successful in attracting the best talent while was at Snap and at the foundation. Meemo.
"I am delighted with the arrival of André. All of us at Neon believe that his international experience and technical excellence in creating cheerful products for hundreds of millions of people will be a crucial asset for the company. .I hope to be able to partner with him to build a world class team in Neon, "he says Pedro Conrade, founder and CEO of Neon.
Neon recently hired another U.S.-based C-level executive in Silicon Valley: Koji Pereira, design director. Pereira was recently a senior product design director on Twitter after going through Google and Lyft.
Previous article
Worldline partners with manager.one to manage corporate card spending policies
Read more