Primary Election 2022: Nevada Controller – Democrats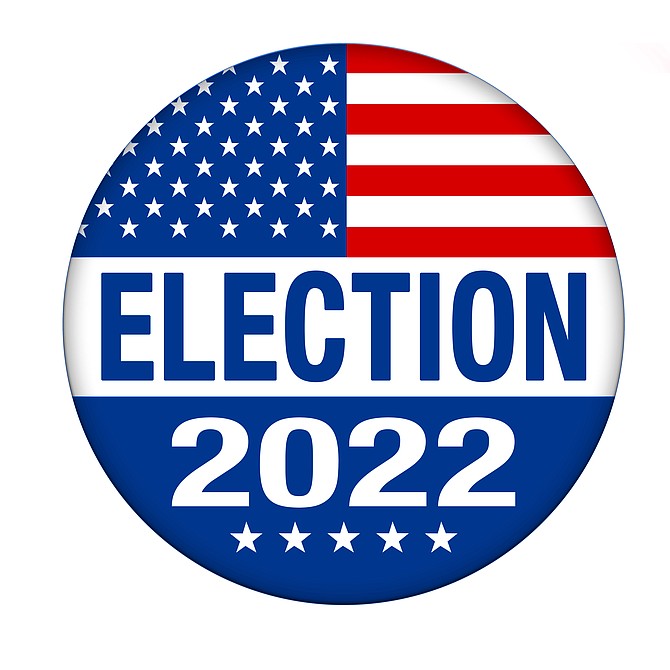 Candidate Alex Costa left no email at the Secretary of State. More information at https://www.alexcosta4nv.com/

Ellen Spiegel
Position sought: Controller
Occupation: Business Consultant
Age: 59
Contact information:
Email: ellen@ellenspiegel.com
Website: www.EllenSpiegel.com

Service registration:
Assembly, District 20 (2012-2020);
Assembly, District 21 (2008-2010);
Member of the Executive Board, National Conference of Insurance Legislators (2019-2020);
Council of State Governments Working Group, "The Future of Labor" (2019-2020);
Member of the Board of the National Association of Jewish Legislators (2014-present);
President of the National Association of Jewish Lawmakers, Nevada Chapter (2012-2020);
President's Council of Cornell Women (2017-Present);
Board Member, Easter Seals Nevada (2009-2018);
Cornell Alumni Admissions Ambassador Network, (2003 – present);
Southern Nevada Forum, Transportation and Infrastructure Committee (Co-Chair 2017-2018); Education Commission (2015 – 2016); Health Commission (2013 – 2014);
Nevada Maternal and Child Health Advisory Board (2013-2014; 2015-2016);
Educational Technology Commission (2017-2018);
Nevada Federal Assistance Advisory Council (2017-2018);
Nevada Commission on Aging (2013-2014; 2017-2018);
Nevada Financial Security Working Group (2017-2018);
Nevada Safe-to-Tell Advisory Committee (2015-2016);
Member of the Board of the Internet Marketing Alliance of the Direct Marketing Association (1995-1997);
Founding Chair, Interactive Services Association Public Policy Committee, 1994-1995 (Note, the Interactive Services Association later became the Direct Marketing Association Internet Alliance)
Education
Cornell University, Ithaca, New York
He has a Bachelor of Science degree.
Degree in Consumer Economics.

Briefly describe the basic tasks of the position you are applying for.
The controller is the state's attorney general. Responsibilities include paying state bills; raise money due to the state so that the state can fulfill its obligations; and let everyone know where we are financially. The Comptroller is also a member of the NDOT Board and the Audit Committee of the Executive Branch.

A brief statement about your platform
My top three priorities are: Providing fiscal stability for the state, its residents, and its businesses; support workforce development; and increase employment, small business aid and economic growth.
Each year, Nevada cancels millions of dollars in uncollectible funds, and during the last reported year (fiscal year ended 6/30/2020), that accumulated amount was nearly $ 200,000,000. This money could be used to strengthen our education system, improve social services, build (or repair) infrastructure, or be used for a variety of other programs. Raising these funds on an ongoing basis would also help keep our taxes low. First, we need to increase the amount of money owed to the state.
We must also continue to diversify our economy. Consequently, he would use the office to help Nevadans start small businesses by breaking down an entry barrier and helping them get started on the "right path." This would help develop additional income and decrease the need for social services (thus helping the end result of the state). I have additional ideas, which are available at https://ellenspiegel.com/vision

What makes you the most qualified candidate for this position?
I have 40 years of business experience, including 24 years of business ownership, as well as a decade of legislative service, which give me the tools I need to get the job done. During five terms in the Nevada Assembly, I worked with three different governors: two Republicans and one Democrat, each of whom signed my bills. My legislative accomplishments included insurance coverage for pre-existing conditions (AB170, 2019); marital equality (AB229, 2017); and bring Nevadans closer to equal pay for equal work (AB106 and AB276, 2017).
During my tenure, I held various leadership roles. In 2019, I was chairman of the Assembly's Trade and Work Committee; in 2017, I was the assistant to the majority of Whip, and over the years I was vice chair of a number of committees and subcommittees, including revenue (then called Tributes), transportation, and the road subcommittee. and K-12 Media / Higher Education / Capital Improvement Programs. In addition, I served two full terms on the Interim Finance Committee.
In short, I know where the money comes from, where the money is going, and I have ideas to help the state make better use of its assets.
I have a degree from Cornell University with a degree in Consumer Economics, and I was proud to be a pioneer of e-commerce. Among my successes: I helped put The Weather Channel online; developed the first online store that allowed people to buy software and download it to their computers; and was instrumental in developing privacy and e-mail marketing guidelines that protect consumers. My career began in financial services, working for companies such as American Express and Lloyds Bank, and I am also licensed to sell life insurance and mutual funds. Today, my consulting helps companies with risk management, quality assurance; strategic and business planning; and leadership development / tutoring.