Thursday, May 12, 2022, San Diego Metro Magazine
City College alumna to become the first
Mexican-born woman to visit space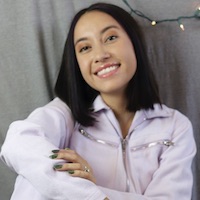 Katya Echazarreta, a San Diego City College alumna, was one of six people chosen to participate in a sub-orbital flight that will be staged by Blue Origin, the space rocket and tourism company created by Amazon founder Jeff Bezos. Since she was a child, Katya dreamed of exploring the cosmos.
Katya, 26, was born in Guadalajara, Mexico. Her mission on the NS-21mission is to provide representation for women and minorities interested in STEM fields. She will become the first Mexican-born woman and youngest American woman to fly to space.
She is the co-host of the YouTube series "Netflix IRL" and "Electric Kat" on the CBS show "Mission Unstoppable." 
Katya is currently pursuing a master's degree in electrical and computer engineering at Johns Hopkins University and earned her bachelor's degree in electrical engineering from UCLA in 2019. 
Following graduation, she spent nearly four years at NASA's Jet Propulsion Laboratory working on five NASA missions, including the Perseverance Rover and Europa Clipper. 
Katya's seat is sponsored by Space for Humanity, a Denver-based nonprofit whose mission is to expand access to space for all of humanity. 
Each astronaut on board NS-21 will carry a postcard to space on behalf of Blue Origin's foundation, Club for the Future, whose Postcards to Space program gives students access to space on Blue Origin's rockets. The club's mission is to inspire future generations to pursue careers in STEM for the benefit of Earth. 
This mission will be the fifth human flight for the New Shepard program and the 21st in its history. The flight date will be announced soon.
TOP PHOTO: Katya Echazarreta was student of the year at San Diego City College in 2016. (Courtesy of San Diego Community College District )
More info…

Light after death: Reviving human eyes after death
Scientists from Scripps Research and the University of Utah have made the surprising discovery that the human eye can be removed from the body even hours after death and the function of the light-sensing cells in the central vision can be revived.
The finding, reported in Nature on May 11, 2022, enables direct experimentation on the human retina, in a way that had been largely impossible, to better understand eye diseases and develop new ways to treat them. The study also hints that nerve cells from the central nervous system may be easier to revive after death than scientists had widely believed.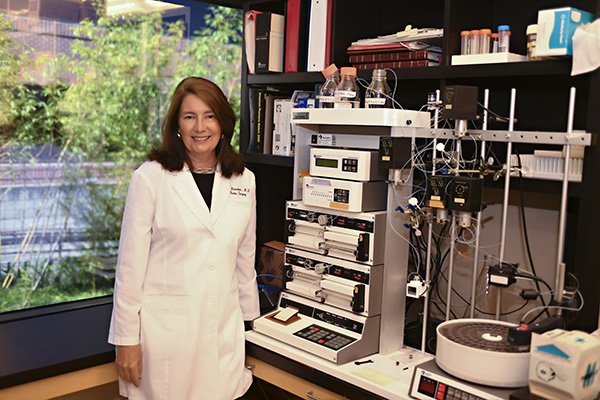 "We were essentially able to get the cells to 'wake up' and talk to each other after death," says study co-corresponding author Anne Hanneken, M.D., associate professor of molecular medicine at Scripps Research, and a long-time retinal surgeon affiliated with Scripps Memorial Hospital La Jolla. "We're hoping that this new ability to revive the central human retina and study it directly in the laboratory will lead to a much better understanding of human vision and better care for the millions of patients with retinal diseases."
Read more…
MiraCosta College to offer certificate
in Affordable Housing Management

Beginning in Fall 2022, MiraCosta College will launch a new, free program leading to a certificate of completion in Affordable Housing Management, which will prepare students to enter the workforce at the management level in a quickly growing industry that is eager for more and diverse applicants.
The certificate program was created through a unique collaboration between MiraCosta College's Short Term Career Preparation and the San Diego Housing Federation. The Federation plans to offer four informational sessions throughout the county in the coming months to inform potential students and industry mentors about the program. The program will also target traditionally underserved communities for prospective students who can utilize the program to build a career that will have a positive impact in their neighborhood.
Two four-week courses, both offered for free, are required to obtain a Certificate of Completion. Each course will be limited to 20 students, so learners can complete the certificate as a cohort.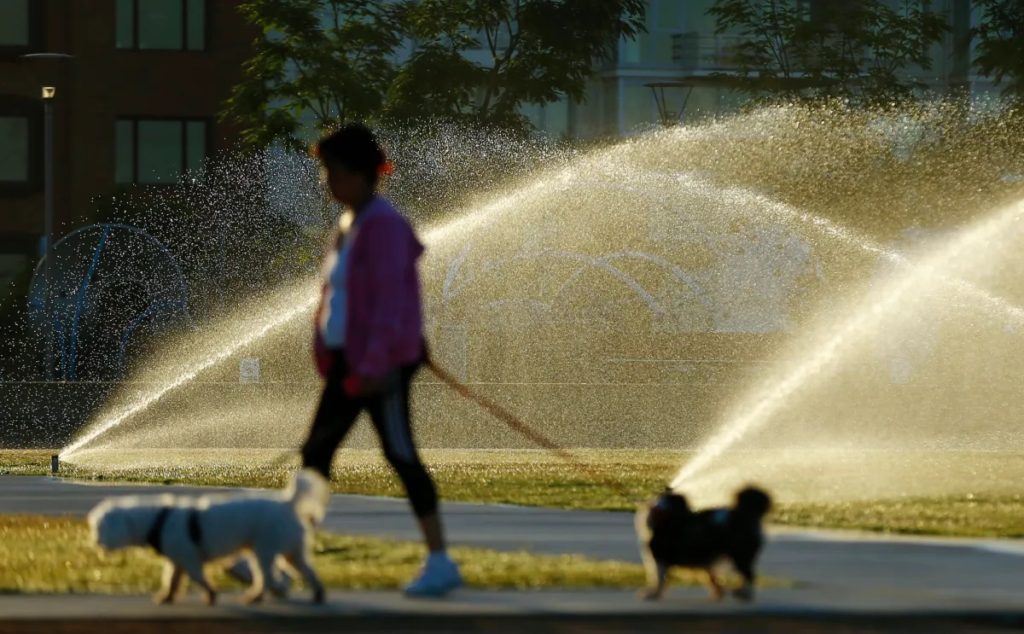 Southern Californians to face unprecedented
water restrictions starting next month
CalMatters
Get ready for a summer of brown lawns, water cops and even public shaming.
Californians emerged from the driest January, February and March on record with the biggest jump in water use since the drought began: a nearly 19 percent increase in March compared to two years earlier. 
Despite the urgent pleas of water officials, California's water use in March is the highest since 2015, standing in stark contrast to February, when residents and businesses used virtually the same amount of water in cities and towns as two years ago.
The massive increase shrank conservation gains since last summer, according to data released by the State Water Resources Control Board: During the period from last July through March, Californians used 3.7 percent less water than during the same stretch in 2020. 
The latest data is a rebuke of California Gov. Gavin Newsom's request last July that Californians voluntarily cut back their water use by 15 percent. At the end of March, he ordered water systems to step up their drought responses statewide, but left the details to the locals.
Beginning next month, about 6 million Southern Californians who are reliant on the state's parched aqueduct and reservoirs will face unprecedented water restrictions from the Metropolitan Water District. 
Read more…
University of San Diego and Fullstack Academy
launch new product management program
National tech education provider Fullstack Academy and University of San Diego announced the launch of a new product management bootcamp program. The curriculum is designed to train professionals on the skills needed to fill the nearly 15,000 product management job postings in the San Diego metro area in just 25 weeks.
The product management industry in San Diego is projected to grow 13.3 percent over the next decade, driving the average entry-level salary of $78,800, according to Emsi Burning Glass.
The team behind the new curriculum development is composed of professionals from a diverse set of backgrounds, including a civil engineer, product manager, product entrepreneur, professor of product innovation, computer science educator, and product lead at Amazon, as well as several educational technology professionals.
Over the first 12 weeks, students will build essential knowledge and skills grounded in the product life cycle, market analysis, product planning, product analytics, and product strategy. In the second half of the program, students will explore tangible, specialized topics in product management, including UX/UI research, product design, marketing, and software development. 
Registration is now open for the live-online USD Product Management Bootcamp, which will commence in July 2022. University enrollment is not required.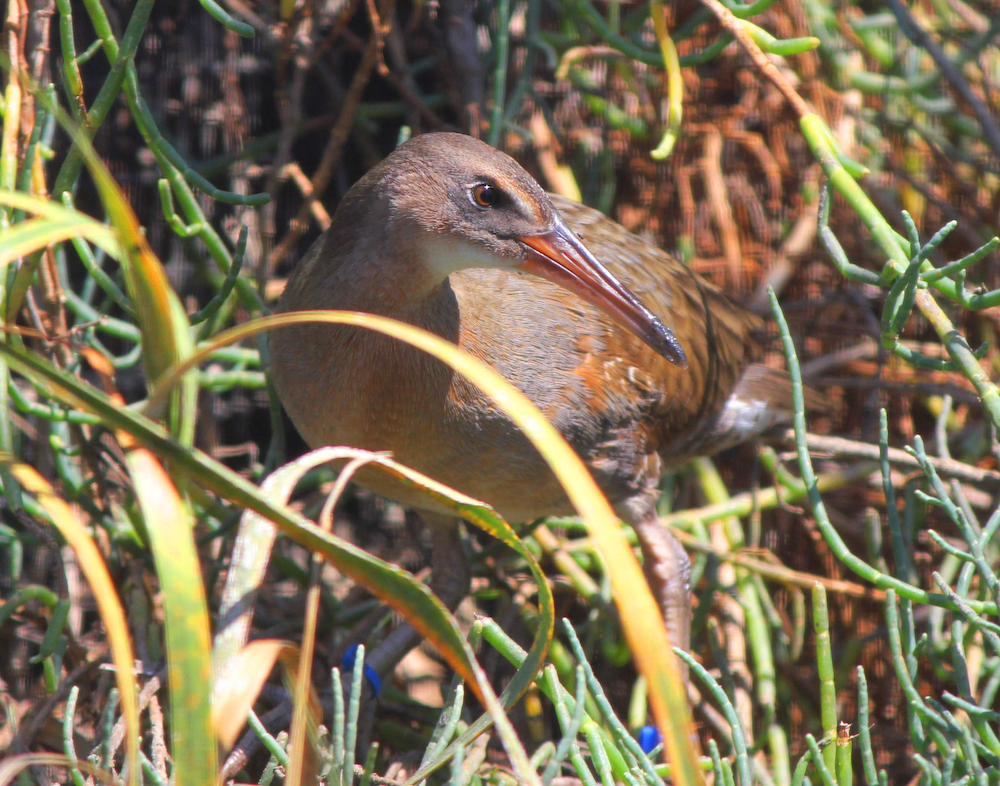 Port of San Diego to continue support
for Ridgeway's Rail Breeding Program
As an environmental champion for San Diego Bay and the surrounding waterfront, the Port of San Diego is continuing its support of the Living Coast Discovery Center's Ridgway's Rail Propagation Program with a commitment of up to $180,000 over five years.
The endangered light-footed Ridgway's rail is a gray-and-rusty colored bird about the size of a chicken that lives in the dense vegetation of coastal wetlands primarily in Southern California and Baja California. In San Diego Bay, Ridgeway's rails are known to nest within the San Diego Bay National Wildlife Refuge and forage in the Chula Vista Wildlife Reserve. Rails have also been observed foraging in other San Diego marsh habitats, such as the F&G Street Marsh in Chula Vista.
The Living Coast, in partnership with the U.S. Fish & Wildlife Service, Hubbs SeaWorld, San Diego Zoo Safari Park, and California Department of Fish & Wildlife, has been conducting a regional propagation program, or captive breeding program, to rear Ridgway's rails since 2000. The Port has been supporting the program for years in alignment with one of the Port's strategic goals, which is to be a "A Port with a healthy and sustainable bay and its environment."
The program's goal is to increase the total number of rails in the wild.
Father Joe's Villages raises more than
$1 million at children's charity gala
This past weekend, Father Joe's Villages signature black-tie event raised more than $1 million, a first for the annual gala, for critical programs and services benefiting children and families experiencing homelessness in San Diego. 
According to research, children who are homeless are four times as likely to have delayed development, four times as likely to be homeless as adults and twice as likely to repeat a grade in school. To break the cycle of homelessness, the nonprofit puts an emphasis on providing critical care to children – just as it did for more than 900 children in 2021. 
Funds raised at this event will benefit programs for children experiencing homelessness such as Father Joe's Villages' fully licensed and accredited Therapeutic Childcare Center, which provides preschool and after-school programs and emergency and life-sustaining services like food, shelter and healthcare.
Carlsbad City Council adopts three
separate single-use plastic reduction ordinances
The Carlsbad City Council voted unanimously to pass three separate single-use plastic reduction ordinances at its May 9 city council meeting. This vote will ban the distribution of single-use plastic bags from all retail stores, expanding the statewide ban from only grocery stores. Separately passed was the distribution of plastic beverage bottles at all city-affiliated events or city facilities and a ban on all intentional balloon releases.
California's statewide single-use plastic bag law has effectively reduced plastic bag pollution in our waterways and coastline, but the state law includes too many exemptions, according to the Surfrider Foundation. "We are proud to see Carlsbad add additional restrictions on single-use plastic bags to help close some loopholes," the foundation said. 
This ordinance will need to be read and voted on one final time before it is officially adopted into law.
Plinqit named a founding sponsor
of San Diego Wave Fútbol Club
Plinqit, a savings platform that pays users for learning about personal finances, has become a founding sponsor of San Diego Wave FC, the newest member of the National Women's Soccer League. Plinqit will be a kit sleeve sponsor for San Diego Wave FC's inaugural season and the company's logo will be featured on the club's jersey sleeves.
Plinqit's mission is to promote financial health among consumers by giving them a free, simple way to save and plan for future financial needs while providing content that educates users on personal finance. Plinqit's patented Build Skills feature allows users to not only interact with content that improves their financial literacy, but they are paid to do so. Today, consumers have saved more than $6 million in total and completed more than 1,600 hours in financial education courses with Plinqit, according to the company.
Allegiant Air to add nonstop flights between
Provo, Utah and San Diego International Airport
Allegiant Air has announced it will add nonstop service between Provo, Utah via Provo Municipal Airport (PVU) and San Diego International Airport beginning Aug. 18. Flights will operate two times weekly on Thursdays and Sundays.
With the addition of the new Provo route, Allegiant now offers nonstop service to 12 destinations making the airline third out of all carriers to offer the most routes from San Diego. Earlier this year, Allegiant began year-round nonstop service to Austin, Texas, and seasonal nonstop service to Sioux Falls, South Dakota. To view schedules, fares, and flight times, please visit allegiantair.com.
"We welcome this new route between our two cities on Allegiant Air," said Kimberly Becker, San Diego County Regional Airport Authority president and CEO. "For Southern California travelers looking for an alternative to the greater Salt Lake City area, Provo serves as a gateway to many of the state's key attractions and recreation."
Provo is about 45 miles south of Salt Lake City, situated in the heart of the larger Utah valley. It's bounded on the east by the Wasatch Front mountain peaks and on the west by Utah Lake. 
Boochcraft is first hard  kombucha brand 
to achieve B-Corp certification

Boochcraft, the plant-based, organic hard kombucha company, has officially become a Certified Benefit Corporation, a label awarded exclusively to companies that voluntarily meet the highest standards for social and environmental performance. Notably, Boochcraft is the first hard-kombucha brand to achieve B-Corp status and will join more than 4,000 Certified B Corporations spanning more than 70 countries and 150 industries in a global effort to build a more inclusive and sustainable economy.
Creating a business that drives impact has been one of Boochcraft's core values since its inception in 2016. "We have been at it for six years now selling hard kombucha and over eight years since we first had the idea to start Boochcraft," says Adam Hiner, Boochcraft co-founder. "Many things have changed since those early days, but one thing remains true: our commitment to doing better for the planet, giving back to the community and doing business in a sustainable way."