Tines' Mental Health in Cybersecurity Report Shines Light
DUBLIN, May 12, 2022 (GLOBE NEWSWIRE) – Tines, a code-free automation platform for security equipment, has released the findings of its report "The State of Mental Health in Cybersecurity" by il · illuminate mental health in the community.
Rising pressures in recent years, remote work, talent shortages, frustrations with homework, and other challenges are creating environments where mental health is eroded. Because May is Mental Health Month, Tines wanted to better understand security professionals, their daily struggles, how they classify their mental health, and whether they are dealing with work situations and scenarios in a healthy way.
"Giving priority to your team's mental health is more critical now than ever. It not only involves reducing stress, frustration and friction in the workplace that can affect mental health, but also providing resources and support. needed to help your team understand and improve their mental health as well, "said Eoin Hinchy, CEO and co-founder of Tines.
To further help encourage the wider infosec community to take care of their mental health, Tines pledges $ 25,000 to offer 400 cybersecurity professionals a free 12-month subscription to Headspace, a leading provider of meditation services.
"In my 15 years as a security professional, I saw first hand how exhaustion affected my computer," Hinchy said. "We hope that by enlightening mental health through research and providing the opportunity for regular mindfulness sessions, we will be able to help the safety community better address exhaustion."
Main conclusions of the report:
47% value their mental health positively. 26% say their mental health is "excellent", while 21% say it is "very good". The rest classify their mental health as good (20%), normal (15%) or bad (17%).
27% say their mental health has decreased over the past year. 39% say their mental health has improved over the past twelve months, and 34% say they have stayed the same. However, 27% say their mental health has worsened over the past twelve months.
57% have jobs that provide mental health support. Nearly two-thirds (57%) of respondents say their job provides them with resources and support for their mental health and well-being. However, only 54% say their job prioritizes mental health.
Stress levels are already high and growing. 66% experience stress at work: 22% are very stressed, 23% are quite stressed and 21% are a little stressed. In addition, 63% say their stress levels have increased over the past year.
Mental health is affecting productivity and work is affecting mental health. 64% of respondents say that their mental health affects their ability to do their job, and 64% say that their job affects their mental health.
Mental health therapy and medication are common. 51% of respondents have been prescribed mental health medications, and of these, 58% are taking mental health medications. In addition, 49% are seeing a therapist.
Half are in good physical health. 50% stated that they are in excellent physical health (26%) or very good (25%). 42% sleep the recommended eight hours or more per night.
To access a full copy of the report, visit: https://www.tines.com/reports/state-of-mental-health-in-cybersecurity/
For more information on Tines, visit: https://www.tines.com/
Headspace subscriptions are assigned on a first-come, first-served basis. No person's information will be used for marketing, sales or any other disclosure.
Contact with the media
Holly Hitchcock
Holly@gofrontlines.com
Related images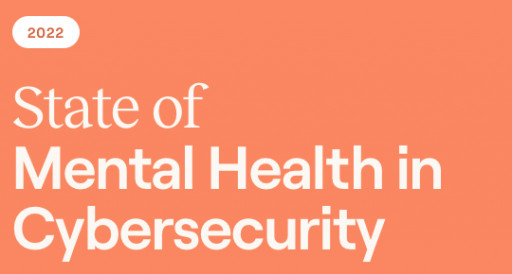 Image 1: State of mental health in cybersecurity
This content was broadcast through Newswire.com's press release distribution service.
State of mental health in cybersecurity